Please apply by October 5th at
www.schoolcafe.com
Por favor aplicar antes de el 5 de Octubre


There is so much more to Free and Reduced Lunch than Great Food! Hay mucho mas beneficios en aplicar para almuerzos gratis o reducidos que solo buena comida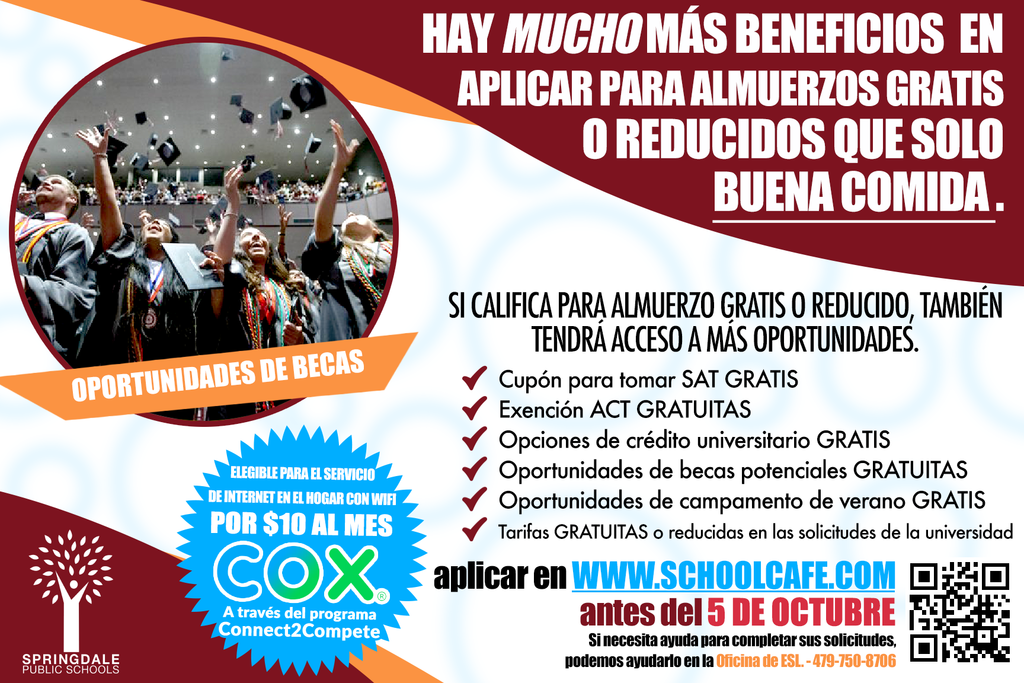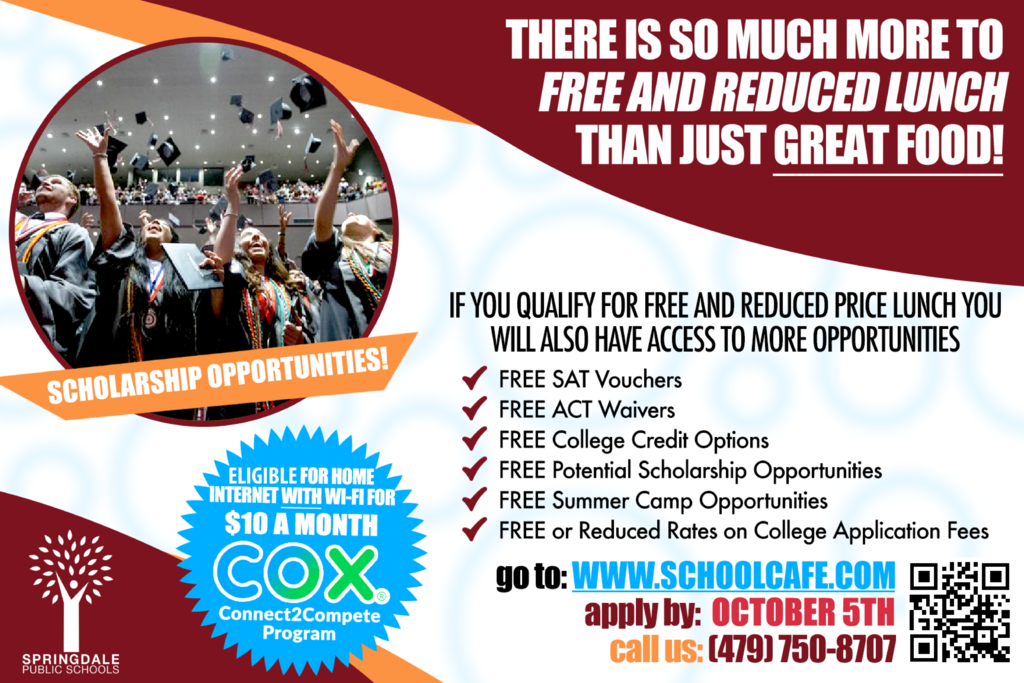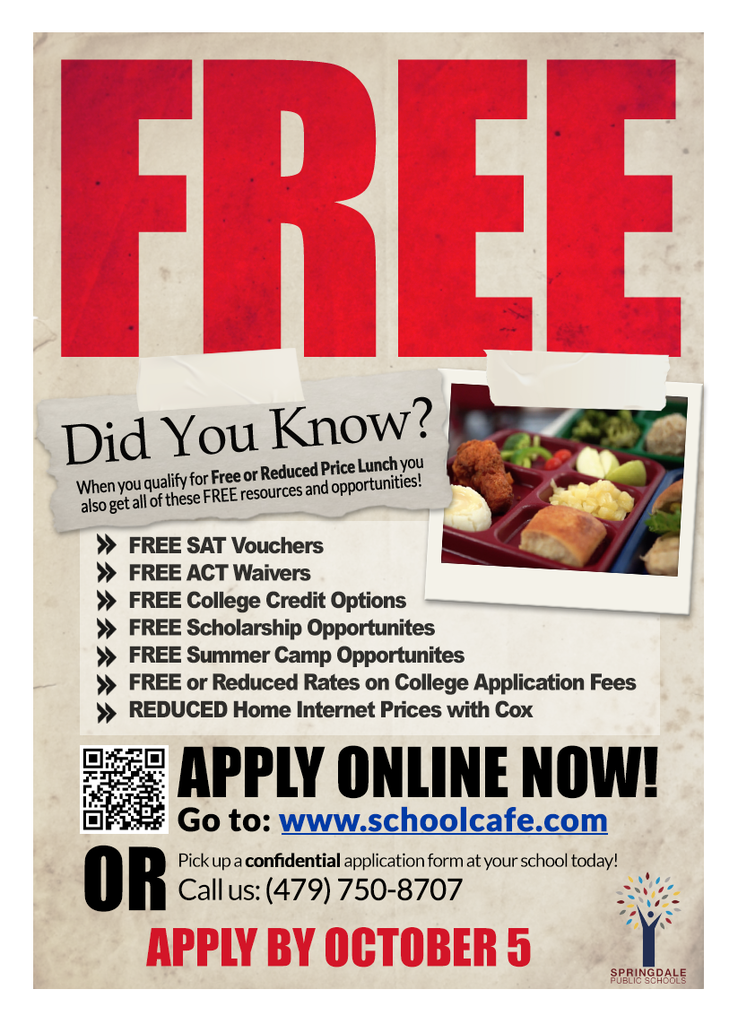 Have you filled yours out yet? It is time to POWER UP!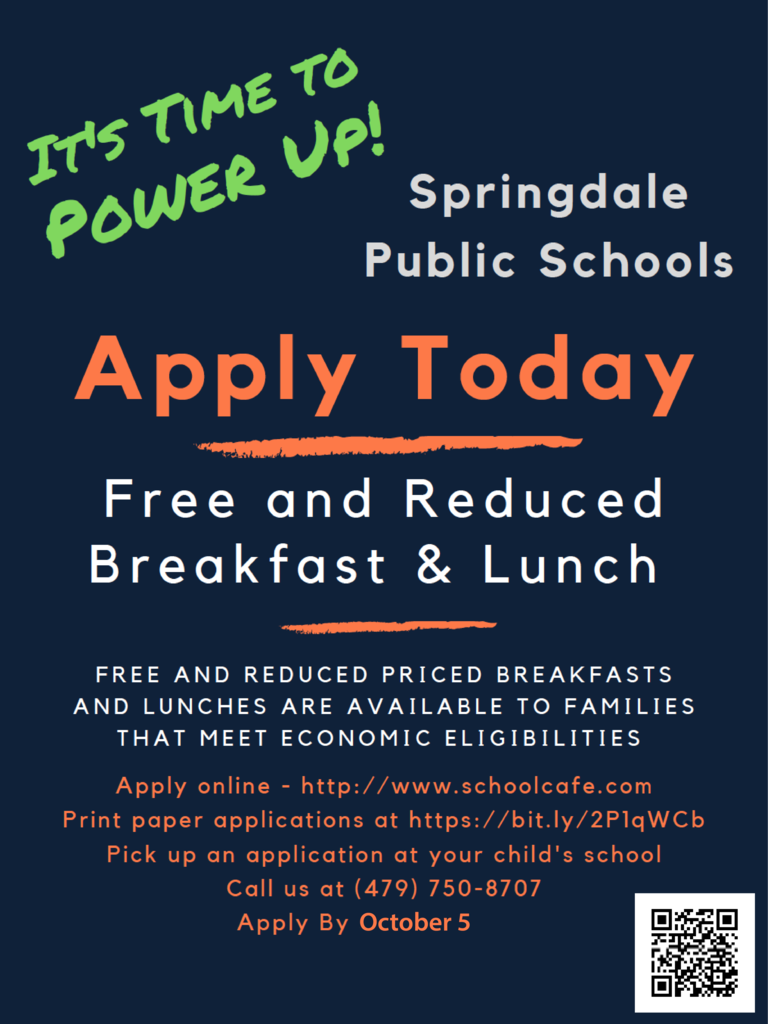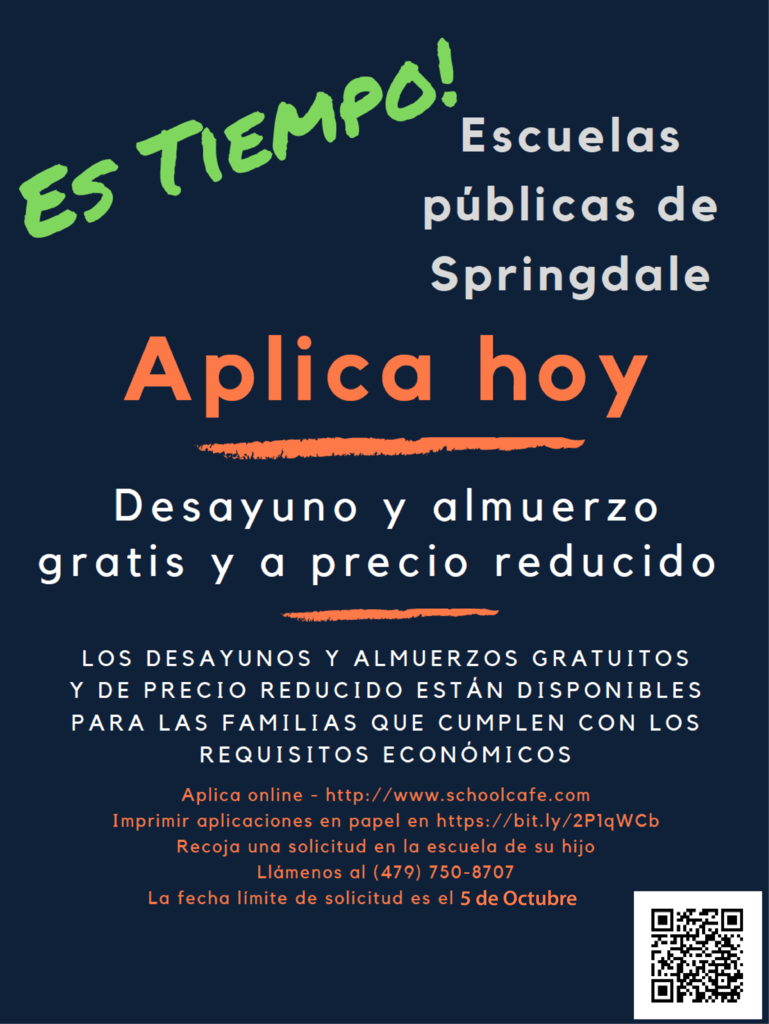 Parents please read this important flyer below to learn about free and reduced lunch. Please apply by October 5th. Padres, por favor lean este anuncio importante sobre almuerzos gratis y reducidos. Favor de aplicar para el 5 de Octubre.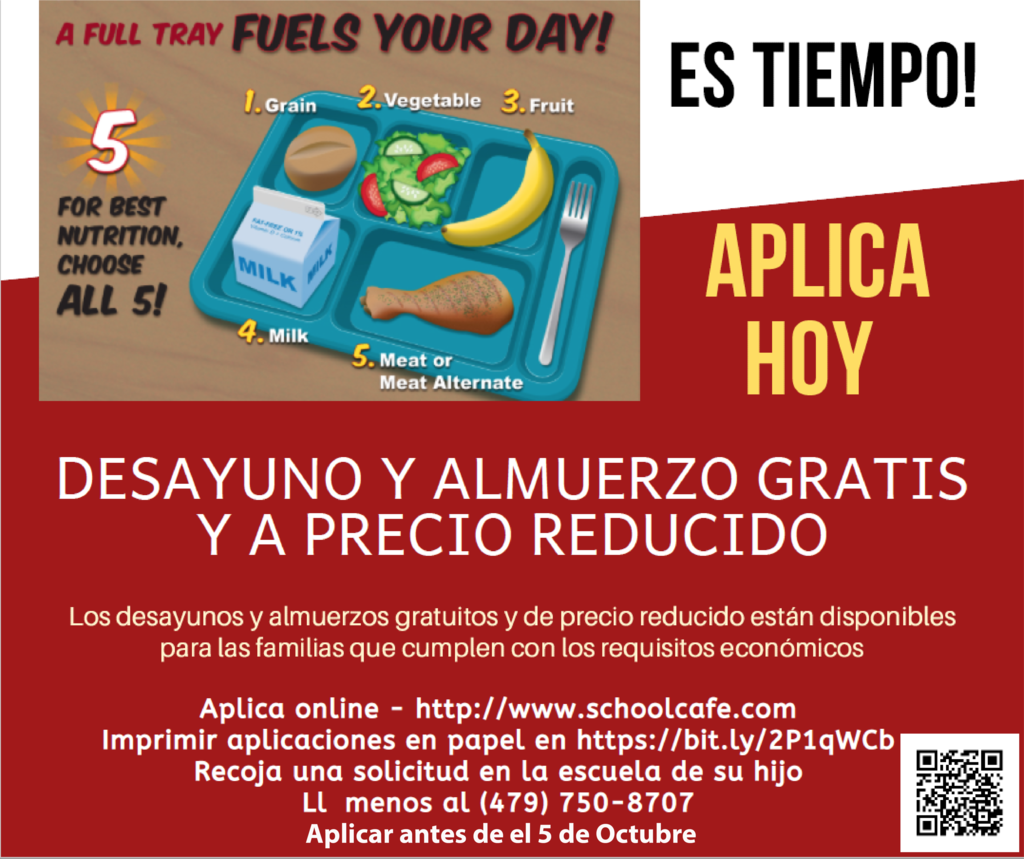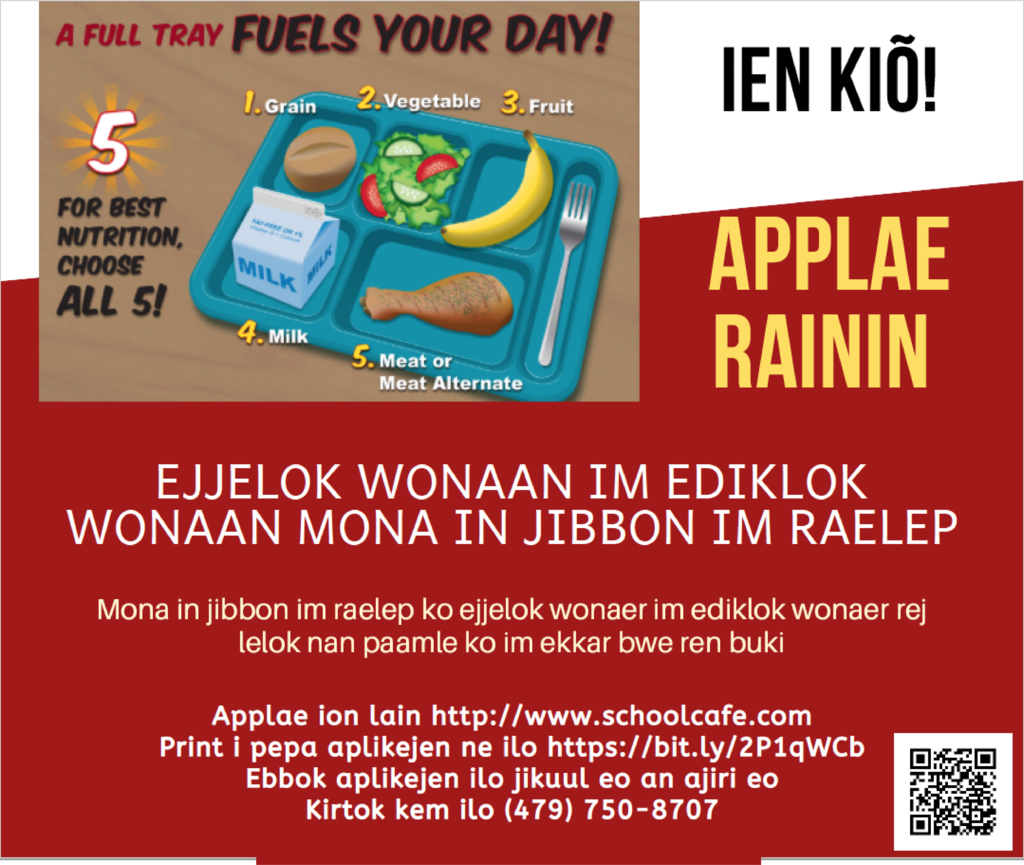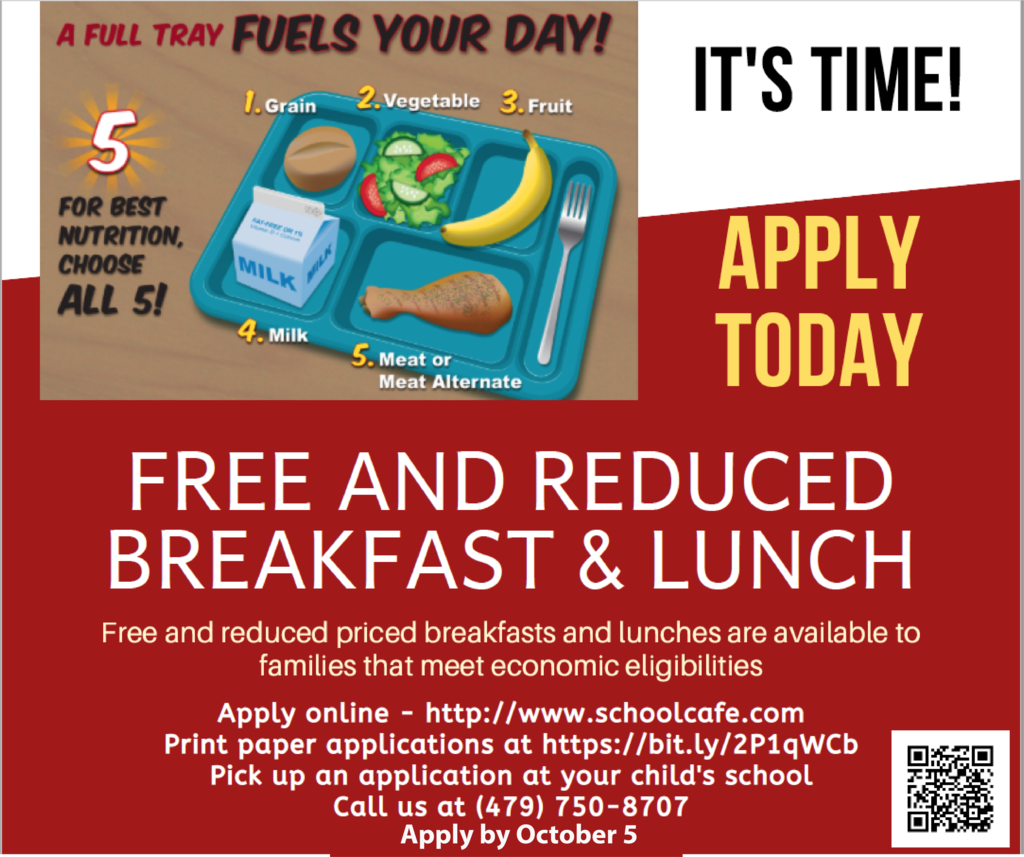 Favor de llenar el formulario de almuerzos gratis y reducidos! Son más que solo almuerzos, también ayudan en apoyar a los programas de nuestro sistema escolar.

Please fill out Free and Reduced Lunch forms! It is more than meals, it also helps important programs in the our school system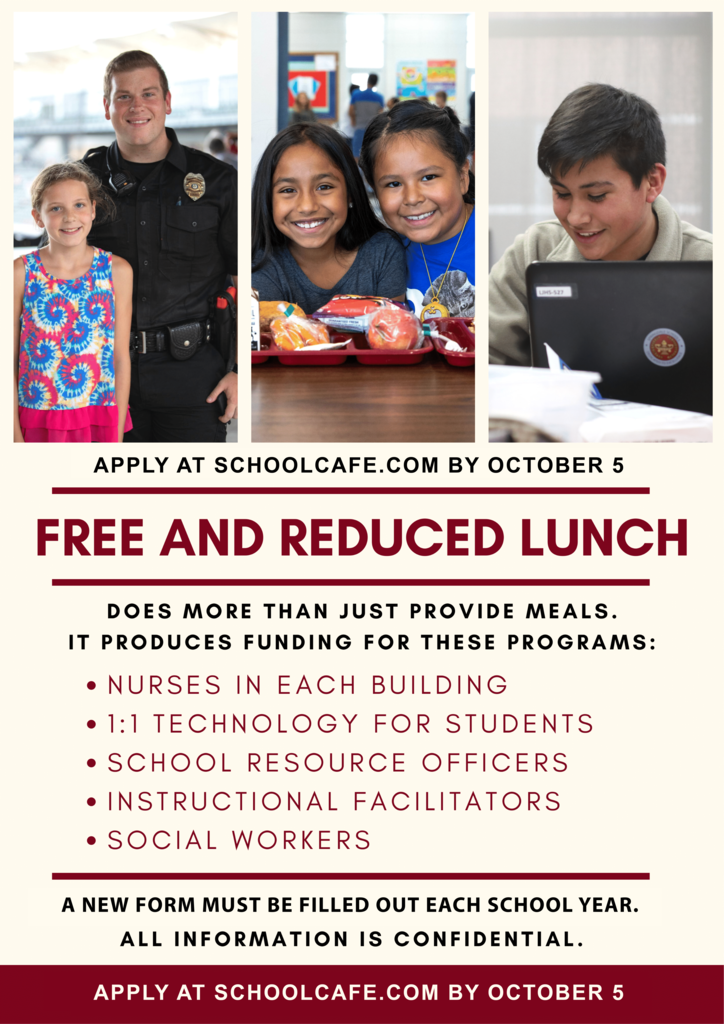 Padres, por favor lean el anuncio importante sobre almuerzos gratis y reducidos. ¡Es más que un almuerzo!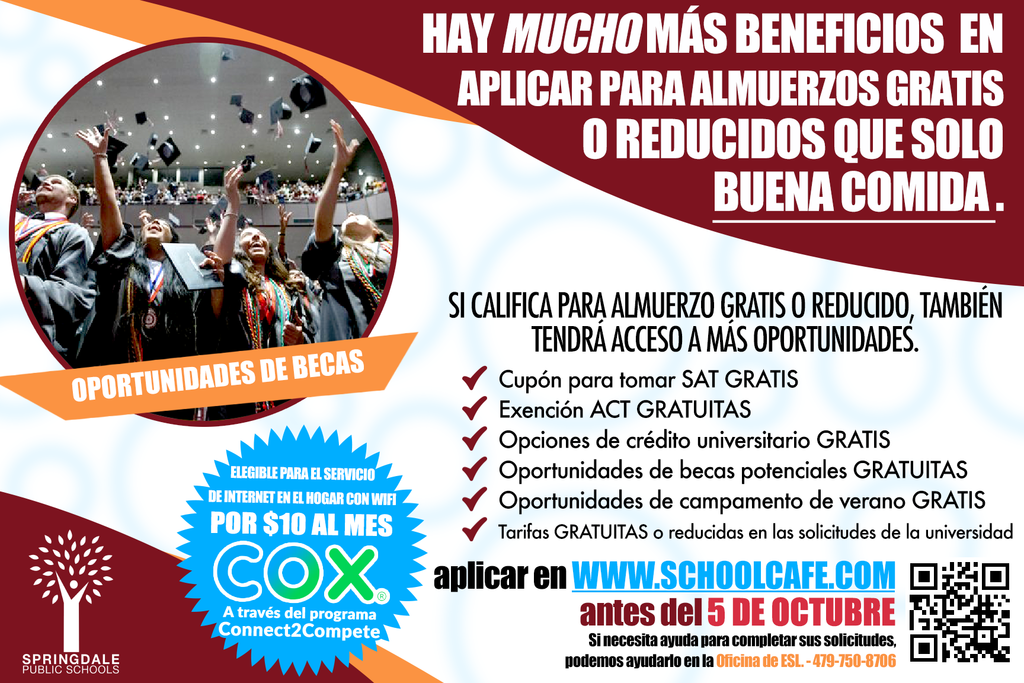 Parents, please read the important announcement about free and reduced lunch. More than just a meal!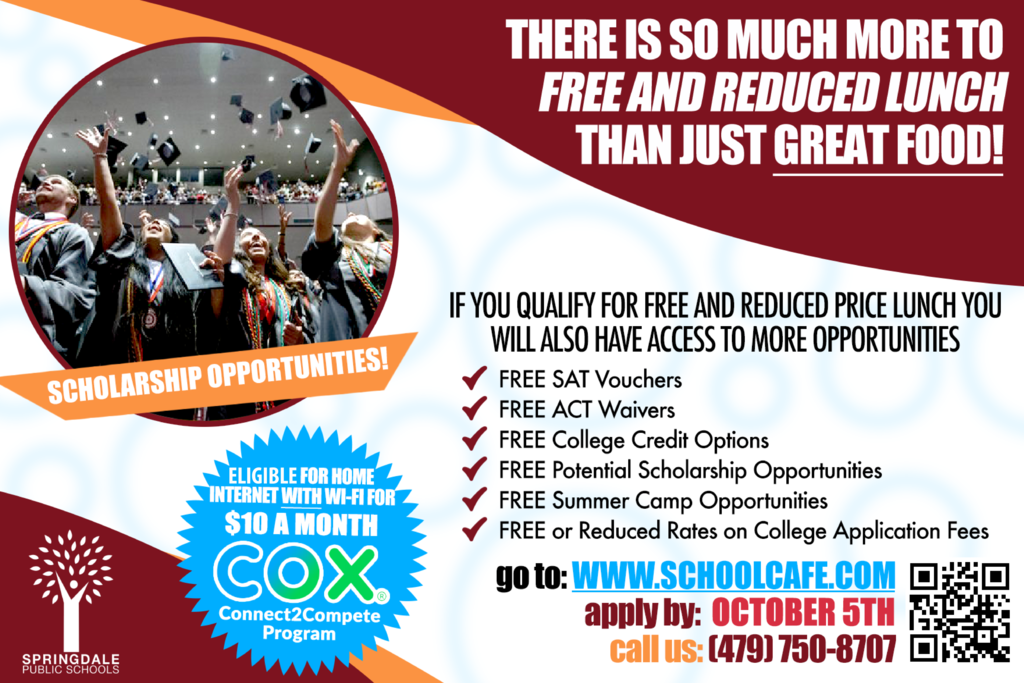 Free Childcare for Essential Workers while funds last. Please follow the prompts below. Taking care of our essential workers is another reason why Springdale Schools is #THEChoice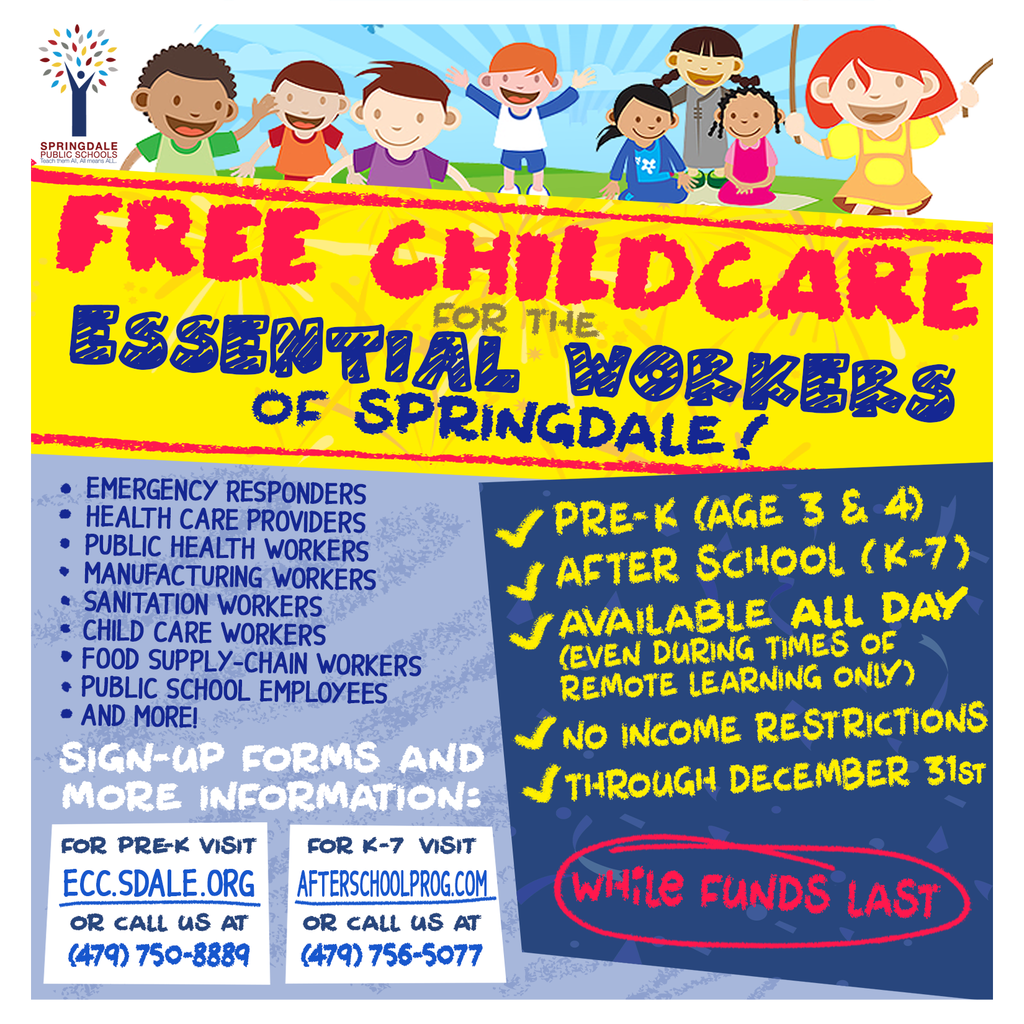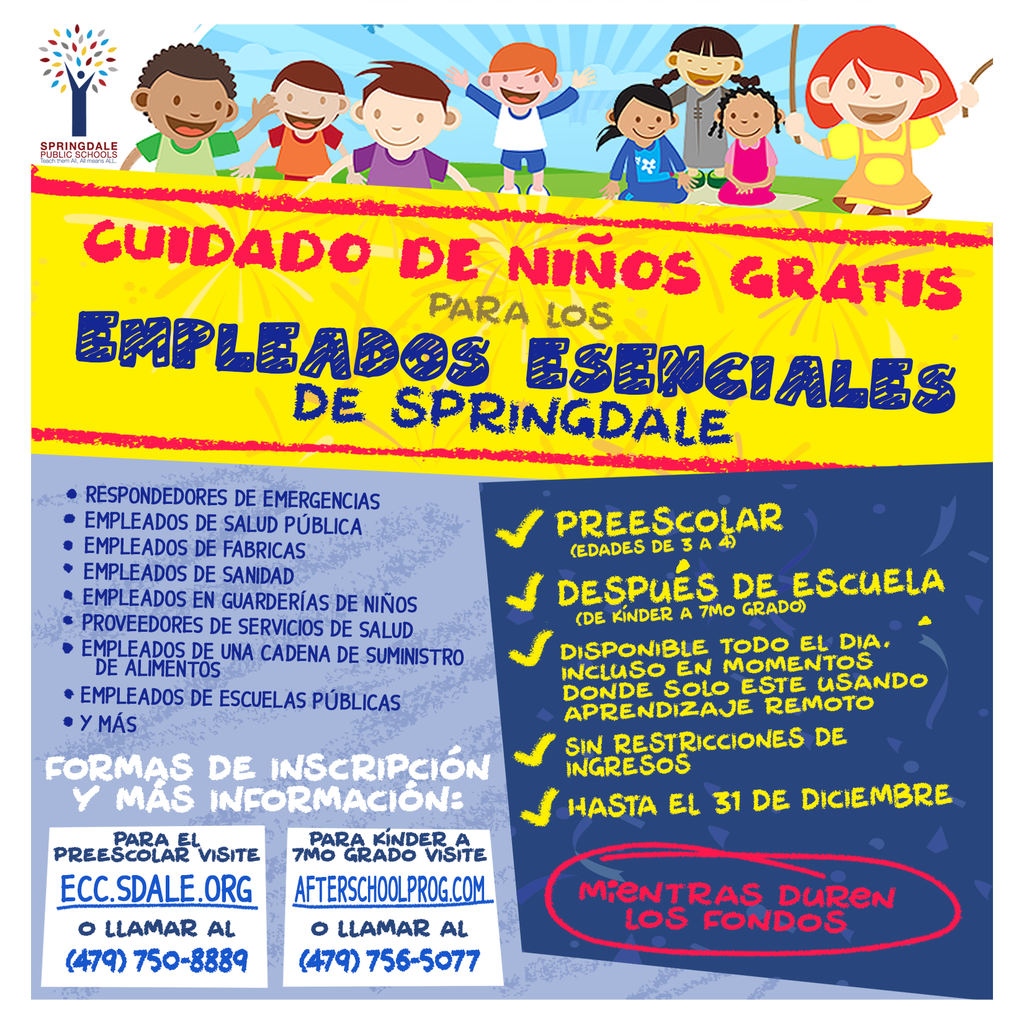 Atención padres: Las cartes de calificaciones están disponibles en la oficina de la escuela. Estas son las formas en que puede recibir laa calificaciones de su hijo/a: Podemos enviarle la boleta de calificaciones por correo electrónico. Llame a la escuela al 479-750-8868 o envíe un correo electrónico a
lee-parent-info@sdale.org
para solicitar esta opción. Solicítelos a través de la oficina y no al maestro de su hijo/a. Puede recoger una copia de la carta de calificaciones entre las 8:00 y las 3:00 la próxima semana, del 26 al 29 de Mayo. Puede esperar y recibir una copia en el otoño al regresar a la escuela. Si necesita otra opción, llame a la escuela.

Attention Parents: Report Cards are available at the school office. Here are the ways you can receive your child's report card: We can email the report card to you. Call the school at 479-750-8868 or email
lee-parent-info@sdale.org
to request this option. Please request these through the office and not your child's teacher. You can pick up a copy of the report card between 8:00-3:00 next week, May 26-29. You can wait and receive a copy of it in the fall upon returning to school. If you need another option, please call the school.

Due to the oncoming storm, our drive the event is over for the night! We loved seeing everyone and have a safe summer!!